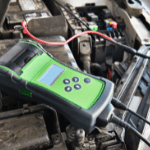 Battery Check
Many of today's vehicles include features and technology that place a major strain on your battery. If you have a concern with the condition of your battery, let us test it, no charge!
Complimentary
Offer available to retail customers only. 
*Note this is not the same as a battery diagnostic check, which incurs an additional charge & labour rate.