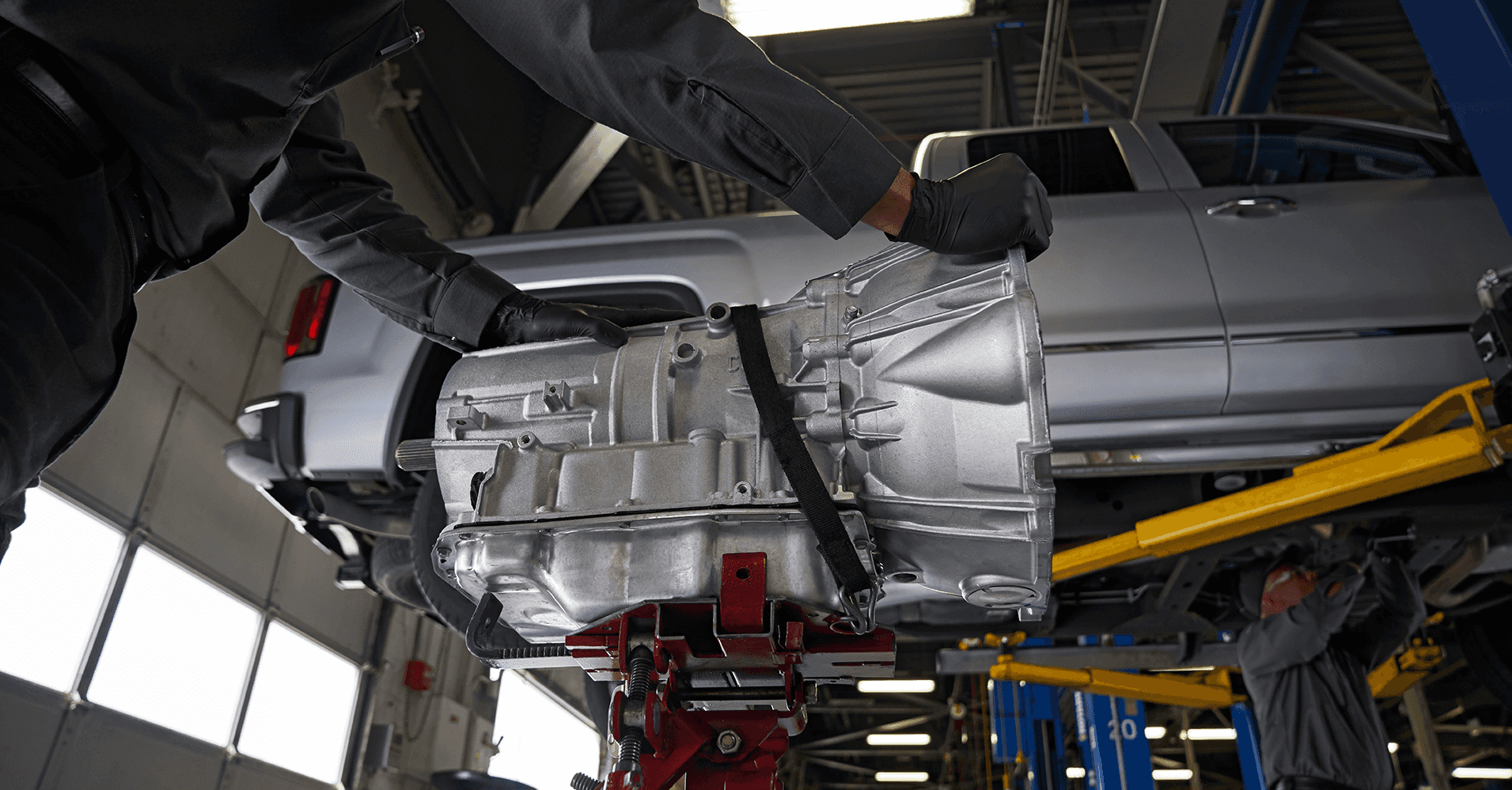 PERFORMANCE TRANSMISSIONS
Open Today! Parts: 8am-6pm | Call us at: Call parts Phone Number(780) 416-2438
Complementing your Chevrolet Performance crate engine with a factory-engineered new or remanufactured performance transmission is a cinch with our comprehensive lineup of automatic transmissions, torque converters and installation kits. Each transmission kit is engineered with factory-matched torque capacity ratings, helping ensure the transmission you purchase will stand up to the power of your engine.

SuperMatic 4L85-E Four-Speed Transmission
Modified valve body for firmer shifts than production 4L85-E
Direct bolt-on for Gen I Small-Block and all Big-Blocks
Does not include torque converter
Includes additional clutch plates
Gear ratios: 1st: 2.48, 2nd: 1.48, 3rd: 1.00, 4th: 0.75
Tested up to 690 lb-ft of torque
NOTE: Use with electronic controller P/N 19332780 for carbureted and RamJet applications. Use with electronic controller P/N 19302410 with Chevrolet Performance LS fuel-injected applications. Torque converter not included.
Part Number – 19300175
WAS $5,664.25  
NOW $4,655.25


SuperMatic 6l80-E Six-Speed Transmission W/ 2400-2800k Stall Converter
Electro/hydraulic controls with clutch-to-clutch shifting
Output torque rating: 650 lb.-ft.
Gear ratios: 1st: 4.02, 2nd: 2.36, 3rd: 1.53, 4th: 1.15,
5th: 0.85, 6th: 0.67
Does not include dipstick
Includes production vent tube assembly & truck-style production oil pan
Kit includes controller and harness, with calibrations for street and track; harness also includes paddle-shift connection
Kit includes transmission bulkhead connector that supports aftermarket gear indicator displays, electronically controlled shifters and more
Chevrolet Performance-specific design includes provisions for an aftermarket transmission cooler, including -6AN fittings
Part Number – 19366637
WAS $6,215.95  
NOW $4,940.68

Sherwood Park Chevrolet is located at:
500 Premier Way • Sherwood Park, AB T8H 0R5
Performance Transmissions