Out of Province & Commercial Inspections
At Sherwood Park Chevrolet we're licensed to conduct inspections under Alberta's Vehicle Inspection Program.
Visit us if your vehicle, either personal or commercial, is required to be inspected in order to operate in Alberta.
Registering an Out-of-Province Vehicle in Alberta
A motor vehicle from outside of Alberta must pass an Alberta Out of Province Vehicle Inspection before license plates can be issued. The inspection is a basic safety or mechanical fitness assessment that must be performed by a certified journeyman technician who is licensed be Alberta's Transportation Vehicle Inspection Program. Typically the inspection takes two hours to perform.
Commercial Operators
Registered owners of commercial vehicles are responsible for ensuring that each bus, truck or trailer owned by them receives the required inspection. Inspections on commercial vehicles whose registered weight meets or exceeds 11,794kg need to be completed on an annual basis when operating within Alberta. When operating outside of Alberta, the jurisdiction in which they operate must meet those legislated requirements for inspections. As well, all registered buses designed to carry more than 10 passengers, including the drive, must be inspected semi-annually.
Out of Province | $229.95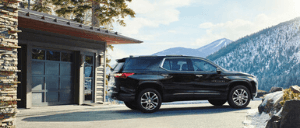 Involves virtually all vehicle components including fuel and exhaust systems, all electrical, engine controls, powertrain, driveline, steering, suspension, braking systems, wiring and lights, tires, glass, wipers and defrosters. The vehicle must be maintained within OEM standards or wear tolerances in order to pass inspection.
Commercial Vehicle | $249.95 (starting at)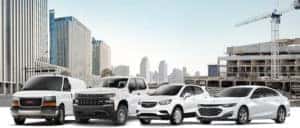 Includes but not limited to an inspection of power train, suspension, brakes, steering, lighting and electrical system, tires and wheels, body, couplers, and hitches. Once the inspection has been done, we provide you with an estimate of repairs if required.
At Sherwood Park Chevrolet, we accept fleet cards – Element, ARI, GE, Jim Pattison Lease, Summit Leasing and more!
Contact Service to Request an Inspection
Sherwood Park Chevrolet is located at:
500 Premier Way • Sherwood Park, AB T8H 0R5
OOP & Commercial Inspections