Why Buy a Certified Pre-Owned Vehicle?
When you buy a Certified Pre-Owned GM vehicle, you can take advantage of a host of benefits. In addition to saving money upfront, you also have access to a Manufacturer Warranty, a thorough vehicle inspection, 24-hour GM Roadside Assistance, Certified Exchange Privilege, and much more! Learn all about what our certified pre-owned inventory has to offer before picking the perfect new-to-you vehicle for your commute.
Benefits of Buying a CPO Vehicle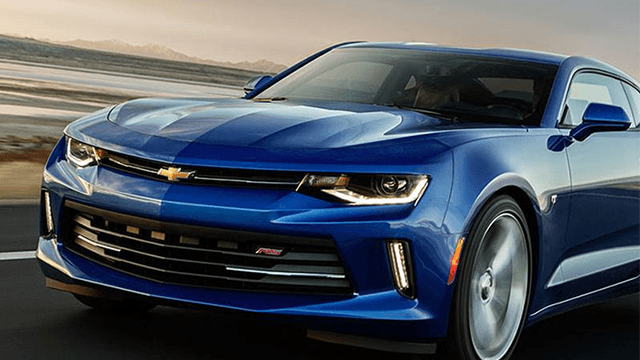 Certified OEM Warranty
GM vehicles are built for the long haul, so we will back your CPO vehicle with a Manufacturer's Warranty. You'll also get to take advantage of the Used Vehicle Limited Warranty, which offers a minimum of three months or 5,000 km, whichever comes first.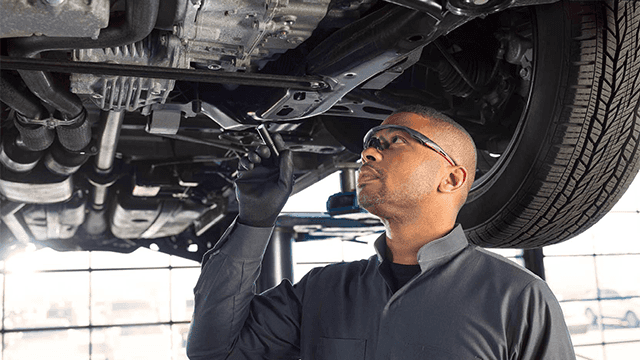 Certified 150+ Point Inspection
Before our CPO models reach the sales floor, they are thoroughly inspected by our service technicians. We won't sell a CPO vehicle until it passes a painstakingly thorough inspection. Our team will also perform any safety, emissions, or non-compliance recall repairs that are necessary!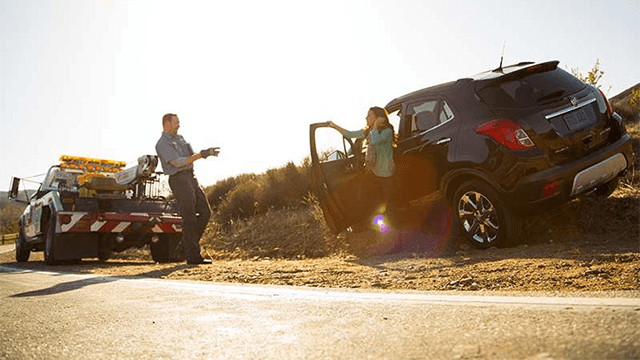 Certified Roadside Assistance
If your CPO vehicle is still within the manufacturer's New Vehicle Limited Warranty period, you can take advantage of 24-hour Roadside Assistance. We'll also provide three months or 5,000 km of GM Roadside Assistance if your warranty-covered non-GM vehicle doesn't have a Roadside Assistance program. And if your vehicle has less than three months/5,000 km remaining on the Manufacturer's New Vehicle Limited Warranty, we'll provide an additional 3 months or 5,000 km when the warranty expires!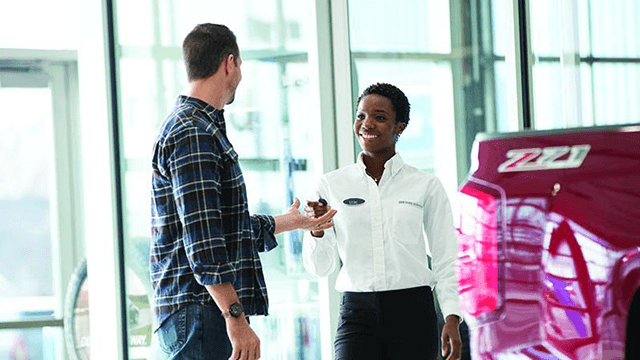 Certified Exchange Privilege
If you aren't completely satisfied with your CPO vehicle for any reason, you can exchange it within the first 30 days or 2,500 km (whichever comes first) from the date of purchase for any other eligible Certified Pre-Owned vehicle. If the purchase price of the replacement vehicle is less than the original purchase price, we will credit you the difference!
View Certified Pre-Owned Inventory
We appreciate your interest in our inventory, and apologize we do not have model details displaying on the website at this time. Please fill the form out below and our team will quickly respond, or, please call us at (780) 416-2438 for more information.

Disclaimers:
Vehicles are not eligible to be marketed as Certified Pre-Owned vehicles unless the dealer first performs all open safety, emissions and non-compliance recall repairs. GM has instructed its dealers to check for open recalls and to perform all needed repairs before listing any vehicle as a Certified Pre-Owned vehicle. Dealers are required to determine whether there is an open recall on a vehicle by entering the Vehicle Identification Number at the GM Canada Recall Centre website recalls.gm.ca. Roadside assistance and trip interruption coverage doesn't apply to vehicles operated off-road; fines or impound towing charges caused by a violation of local, municipal, provincial or federal law; the mounting, dismounting or changing of snow tires, chains or other traction devices; disablement or services resulting from physical damage to your vehicle; total or partial theft of your vehicle; expenses that are covered under any other program. Certified Exchange Privilege exclusions are: fleet purchase vehicles, vehicles used for daily rental, hearse, taxi, limousine, snowplowing or delivery services; the customer has previously returned a vehicle under the GM Certified Pre-Owned Vehicles One-Time 30 Day or 2,500 Kilometre Exchange Privilege within a period of 12 months commencing on the return date of that previously returned vehicle; vehicles that have had after-market accessories installed (e.g., radio or alarm system) unless installation was performed or sublet by the selling GM Certified Pre-Owned Dealer. Every vehicle returned under the Exchange Privilege will be inspected for damage and excessive wear and tear. If non-warranty repairs equal to or greater than $300 have been performed or are necessary, the vehicle is not eligible to be returned. If less than $300, the damage repair estimate will be deducted from the credit amount applied to the returned vehicle. Valuation of the returned vehicle – the "Agreed Upon Exchange Value" will be used in determining the refund value to be applied to the replacement vehicle. Exchange and wait provision – if a customer exchanges a vehicle under the Exchange Privilege and waits for a replacement vehicle instead of choosing one from the dealer's available inventory, the selling dealer will not provide alternate transportation or allow a customer to keep the original vehicle while the replacement vehicle is secured.
Why Buy a Certified Pre-Owned Vehicle?