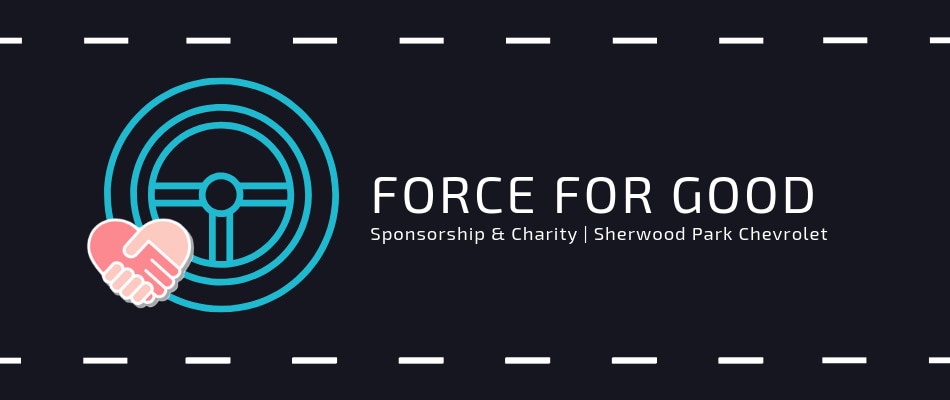 Sherwood Park Chevrolet's Force for Good program provides funding and support to local charities and organizations within Sherwood Park and the Edmonton area.
Our team here at Sherwood Park Chevrolet chooses a different charitable organization each month in hopes of making an impact on a cause that is near and dear to our hearts.

If you would like more information on the Force for Good program, would like to get involved or have a request for funding, please fill out the form below and a team member will contact you shortly.